ioPRO Design Trade Program from Innovative Openings
Innovative Openings has been the choice of design professionals for over 3 decades.
We know the meaning of professional, and have the experience to back it up.  Benchmark design, project management, installation and post-sale follow-up ensure jobs that unfold smoothly and on time.  ioPRO "to the trade" services encompass our business philosophy of providing the best products and service required by new construction professionals at very competitive prices.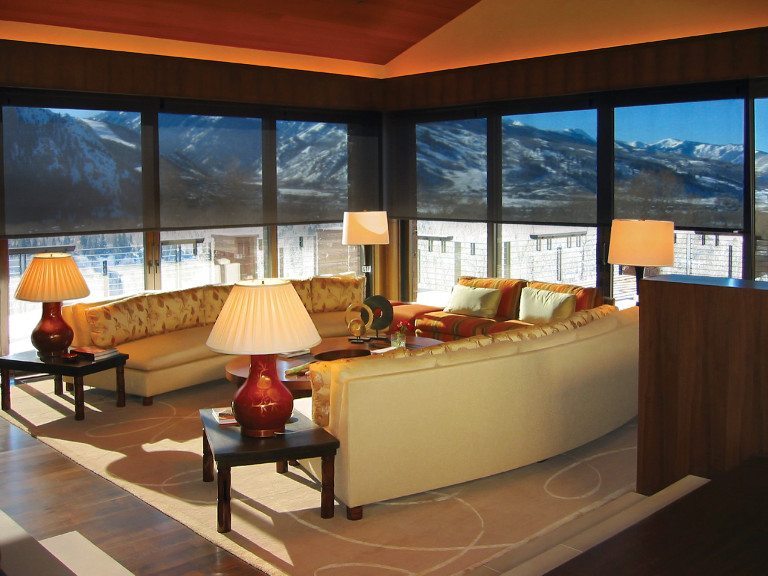 ioPRO= Designer solutions for window & patio problems
Innovative Openings has been helping architects, builders, and interior designers navigate motorized and built-in window treatment projects since 1980.  Our product range has grown to include window treatment, patio shading, security, and insect protection products.  We are focused on solving design problems with professionally installed solutions.
Motorized window treatment solutions
Patio shading solutions
Security and storm protection solutions
Insect protection solutions
ioPRO= Exceptional expertise
Over the years, we have developed a dedicated sales team focused on the needs of building professionals and other key design team members including electricians, lighting control companies, trim and framing carpenters and others.  The key to our success on these projects is experience and meticulous project management.
Our ioPRO sales team members have, on average, worked for Innovative Openings for 14 years (56 years combined).  We have more experience detailing window shading solutions for new construction projects than any other company in the Colorado market.  We are offering our expertise and experience to your design team so you can finish projects on-time and within budget for happier clients.
ioPRO= Professional results
Innovative Openings walks the talk.  Installation and after sale service are critical for exceeding customer expectations.  We set realistic expectations and work hard to meet customer needs. We bring together the highest quality suppliers and the best installation service team to make sure projects go perfectly.
Innovative Openings has the largest team of installation and repair personnel in the state to meet challenging construction schedules and to make sure any field problems are taken care of quickly.  Repair Facility
ioPRO 60= Accurate estimates & detailing
FREE 60 day design, estimating and detailing service for builders, architects, and interior designers
For long-term projects, Innovative Openings is willing to provide an all inclusive package of services at no cost to design professionals for the first 60 days.  This no cost/no obligation approach allows designers and contractors to move projects forward without requiring your clients to make purchasing decisions until the details have been worked out.
Beyond the ioPRO 60 day period, projects must be under contract or additional services will be billed on hourly basis. Motorized projects often require consistant project management, trade coordination, on-site detailing, and estimate revisions over the construction process.  Put Innovative Openings on your design team and ensure successful motorization projects.
ioPRO FREE Box Lunch Program
Innovative Openings offers box lunch presentations on High Performance Shading Solutions and Latest Technology for Motorizing Window Treatments.  Call 303-665-1305 to learn more.